Health Solutions.
Discover a
chiropractic clinic
that helps you attain
your health goals.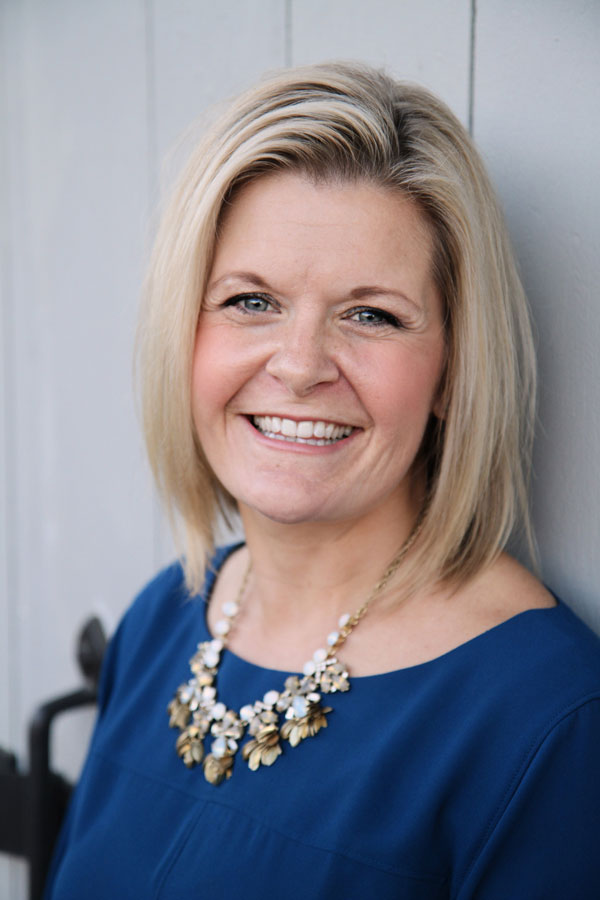 Dr Jenna Land D.C.
Dr. Jenna Land was born Jenna Rivett, and grew up in Fair Oaks, California. She attended Bella Vista High School. Directly after High School,Dr. Land attended UC Davis where she got her degree in Exercise Science. She played on the Varsity Lacrosse team and was the President of her sorority, Delta Delta Delta. She was involved in many extracurricular activities, including AIA: Athletes In Action, a Christian based group of varsity athletes on campus.
Faith has always been an important part of Dr. Land's life and is an integral part of her practice. After graduating from UC Davis, Dr. Land took a 6 week graduation trip to Europe, where she visited many countries and learned about their culture.
After returning to the United States, Dr. Land moved to Oakland, to attend chiropractic school in Hayward.
Dr. Land has been serving the greater Roseville community since 2004 when she first opened her private practice.
She has been married to her husband Dustin since 2006, and they have three sons; Logan, Austin & Ryder. They reside in Rocklin and are very involved in their school, church, and community.
Office Hours
Monday: 10-11:30, 3-6
Wednesday: 10-11:30, 3-6
Thursday: 3-6
Friday: 10-11:30
What Patients Are Saying
I have been receiving chiropractic treatments from Dr. Land for two months for back pain due to an improperly aligned spinal column that caused pain when I tried to roll over or get up from bed.  I was taking two Vicodin pills at night for relief.  After seeing Dr. Land, I was able to reduce the Vicodin to one per night, then I was able to get off the Vicodin all together and just take one Tylenol at night.  I was also able to gain back several inches in height because I wasn't so bent over anymore.  We actually had to lengthen my cane! -Donald T.

About 2 years ago, I developed pain in my left shoulder blade that at first happened only occasionally.  Over the course of a year, the pain began to worsen and became chronic.  I also noticed an increase in migraine headaches, from which I suffered for more than 30 years.  When I began treating with Dr. Jenna, I was shocked by my initial x-rays.  They revealed the results of years of sitting in front of a computer for hours on end.  Upon Dr. Jenna's recommendation, I went through her corrective care program.  In just over 2 months, all of my symptoms had resolved and I was honestly amazed!  I had been treated by other chiropractors in the past, but none had implemented traction until Dr. Jenna.  Today, I am healthier than I have ever been, migraine-free, pain-free, and ecstatic with these results. I highly recommend Dr. Jenna! -Francesca P.

Working in front of a computer 10-12 hours a day for 15+ years finally took its toll on my spine. I had originally thought my pain was caused by something basic, but after Dr. Land took x-rays and examined my spine, she had noticed that it was curving in the wrong direction. Dr. Land began making adjustments to my spine, and introduced me to traction to help bend my spine back to the way it should be. I can proudly say I am pain free and have never felt better. Dr. Land is extremely knowledgeable, and she has 100% of my trust in her Chiropractic care. Thanks Jenna! -Darryl S.

Dear Dr. Jenna, Some years ago when I was experiencing pain in my shoulder with tingling down my arm, etc., I was referred to you by Captain Kris Potter.  I am grateful to him but especially to you for your chiropractic expertise.  After X-rays you scheduled a treatment plan which included adjustments and traction.  You helped me work through the pain to a move "perfect curve," hence better posture.  Nevertheless, I still enjoy seeing you every 3 to 4 weeks for a maintenance adjustment which keeps me going in spite of the stresses of life.  I don't hesitate recommending you to all of my friends and family. Keep up your good work. -Respectfully, Kay A.

Sitting at the computer most of the day has resulted in quite a bit of pain in my neck and back the last few years, but with Dr. Land's help I feel much better.  Although I am not able to make it in as much as I should, I have found that I feel so much better after an adjustment.  Quite frankly, without your help, I probably wouldn't be walking 18 holes on the golf course each Saturday! All the best to you and your staff! -Robin R.
We'd love to hear from you!
Get in touch with us